General Dentist
General Dentist Livonia, MI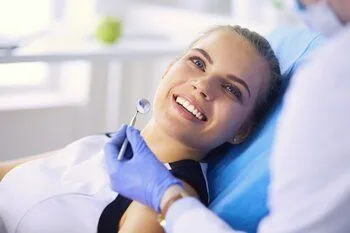 We know that when it comes to your dental needs that you want to find a dentist that offers superior care and treatment in a comfortable, knowledgeable setting. That's why we're so glad that you've chosen Mikula Dental to care for your smile!
Everyone needs a general dentist in order to maintain good oral hygiene. We are the primary experts you turn to for all of your dental needs, from preventive care to managing and treating dental disorders. By seeing your Livonia general dentist every six months for routine care, you too can promote a healthier smile and save yourself time and money. From children to older adults, we are here to cater to the needs of your whole family. We are responsible for diagnosing and treating your conditions to improve your oral health for the long-term.
Dental Services
As your general dentist, we don't just specialize in one area of dentistry. We provide a wide range of dental services to the Livonia, MI area, including:
Cosmetic Contouring
Custom Temporary Fabrication

While the goal is always to prevent conditions from affecting your oral health, we also specialize in restorative treatments to revive a damaged smile. No problem is too big for your general dentist in Livonia, MI to tackle. We believe in providing all patients with the best dental treatments available to enhance your smile and health. No one wants to deal with costly treatments and procedures. Let Mikula Dental provide you with the education and tools you need to prevent health problems from affecting one of your most important assets: your smile.


At Mikula Dental, we pride ourselves on catering to your unique dental needs. You aren't just another smile to us! Call our Livonia, MI dental office today at (734) 427-9871 to schedule your appointment!